When you're watching TV dramas or soaps, particularly American offerings, you'll often see someone served legal papers in an over-the-top and, well, dramatic way, as the court orders can serve as a shocking plot development.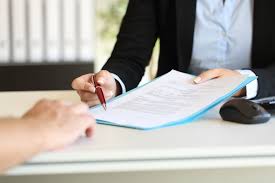 And while you may not see it too often on British-made television, it is a true part of the legal process in this country. For many court proceedings, legal documents must be presented to someone in person, which is called process serving.
But what if the intended recipient can't, or doesn't want to be found? In these cases, "sub service" or substituted service may be acceptable. This is where the order is delivered by other means.
Before considering sub service, it makes sense for solicitors to hire a private investigator to aid with process serving. A private investigator can do the leg work and deliver a number of court orders as part of their working routine. And when someone can't be found, they can use every skill in their locker to track the person down, to try to ensure full service in person wherever it is possible.
Even then, sometimes it just cannot be done. If an intended recipient is being purposefully evasive then it may not be the best use of resources to spend a long time tracing them, especially as the court order may have an expiry.
If you've used a quality private investigator, like the team at EJM Investigations, then there is no need to be concerned as this is when sub service can apply. Firstly, the investigator will complete a full legal statement documenting the attempts to serve the order in person. This will be written in the correct format and have all the required detail to allow an application for sub service to be made.
Once this is granted, the solicitor is then able to deliver the court order to the last known address of the recipient, or serve them to a close relative on their behalf, provided they are over 18, or to their workplace. This can ensure that proceedings continue without delay, even if the recipient still chooses to ignore the court order.
If you need help with process serving and often find recipients hard to track down, speak to us at EJM Investigations and we'll help with everything, from tracking individuals to the applications for sub service. Call today on 01772 334700.