Private Detective Agency in Preston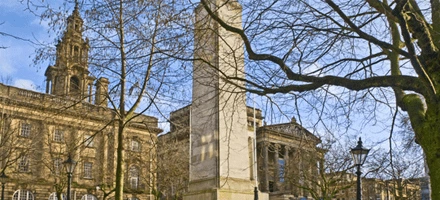 Detective Agency Preston
EJM Investigations carry out process serving and investigatory tasks on the instruction of law firms, private and commercial clients within Preston and surrounding locations as well as across the UK.
Whether you require urgent service of sensitive documents in Garstang, surveillance of a cheating partner in Leyland or a missing person locating in Longridge, our Preston based private detectives working with our team of process servers exhaust a wide set of skills to find out the information that you require. We engage both footwork and modern technology. Working within current legislation ensures our findings can be submitted in evidence when needed.
Our detectives are well trained in using all the latest equipment and keep up to date with the relevant laws. In particular those relating to data protection.
We consult in depth with our clients to ensure we find the cheapest possible solution without compromising the quality of the end result. Although prices for investigations can be high we work with clients to try and keep costs down. We are happy for a client to set a small budget and report periodically so that the investigation can be stopped if the client feels we are not progressing.
All consultation is carried out in the strictest confidence. If we are unable to carry out your enquiry we will endeavour to put you in touch with someone who can.
Case Study - Preston

We were contacted by a Preston based delivery company. A driver was on long term sick and, despite always being stuck for money, suddenly had new-found wealth. It was believed the employee was working elsewhere whilst collecting his sick pay.
A short period of surveillance was enough to ascertain this was indeed the case. The employee was seen to spend his days at the offices of a supplies company in the city centre.
Once enough evidence was obtained to show this was ongoing employment our agent approached the target on the office car park. Using a cover story we were able to get the employee to admit were he had been working and for how long.
The report was passed to the delivery firm, who, upon checking their records discovered the supplies firm was a client of theirs and they had numerous delivery notes that had been signed by the "sick" employee.
Case Study 2 - Preston

We were instructed to serve papers on a male who we knew would evade us as he stood to payout a lot of money to his former wife. We attended at his address and knew he was home, however he wouldn't answer the door. We knew him to be self employed and therefore unlikely to leave the house at any regular time.
Our investigators made enquiries and found he walked his dog at a local beauty spot on a regular basis. There was a small quiet car park easily seen from the main road so it was a simple case of being patient. On all his journeys in and out of Preston, our process server carried the documents with him.
A few weeks later the respondents car was spotted in the car park. As soon as the dog was safely in the back of the car our agents jumped out of his and effected service.
Case Study 3 - Preston

We were instructed by a local council in Nottinghamshire, to assist them with the personal service of legal documents for a male in Preston. Within 24 hours EJM Investigations had dispatched a Process server to Preston to attempt service.
It transpired that the male had left the property and owed the landlord significant money. Judging by the amount of work being carried out on the property for damage caused, it wasn't remotely possible he was going to leave any details of where he had moved to.
Our process server made enquiries with the neighbours and located one who still had contact with the respondent and agreed to forward a message from us.
We also were able to track a few of his social media profiles and message him through those.
As the papers referred to some Children Act matters for a child he had in Nottinghamshire, the respondent was keen to receive the documents.
Our investigators did come up with a home address for the respondent but agreed to meet him at a convenient time and place to serve him. This meant the job was done quickly and amicably. It also meant that if the respondent became evasive we had an address on file in the Preston area where he wouldn't expect our process server to find him.

Map

Contact EJM Investigations
Contact EJM Investigations today to see how the services of our private detective agency in Preston may be able to assist you in locating the information you desire.
Our process server and private detective agency work within the surrounding areas of Preston and can handle all claims you wish us to investigate in both personal and corporate cases. Areas surrounding Preston where our private investigator can help include Chorley, Leyland, Penwortham, Longridge, Garstang, Goosnargh, Kirkham, Freckleton, Euxton, Coppull, Adlington, Broughton, Croston and more.