EJM investigations trained private detectives can assist local councils in identifying breaches of licenses and help gather evidence to support prosecutions for such breaches. We have agents experienced in surveillance, or if more appropriate, agents experienced in attending premises covertly and obtaining evidence on body worn cameras.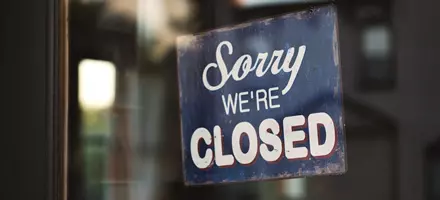 If you suspect an apparent license breach we can investigate your case and have the business or individual shut down if your suspicions are found to be true
Fly Tipping
Whilst it is a requirement that anyone commercially collecting and disposing of waste has a licence, the expense of dumping the rubbish at a designated site means that even licenced operators can be tempted to fly tip. Our experience surveillance operators can assist in monitoring anyone suspected of illegally dumping waste, and if they are, we can gather photographic and video evidence to put with our statements and support prosecutions.

Operating Hours
For people who are only licenced to operate at certain times EJM Investigation can deploy our private detectives to gather evidence of any breach of the licensed hours. This could be static surveillance on a premises to see if trading is occurring when it shouldn't, or attending a business with covert recording equipment if it is necessary to get inside the premises.

Alcohol and Tobacco
Our trained private detectives can assist in checking that the terms of an alcohol or tobacco licence are being complied with. Underage selling, selling out of hours, or even selling tobacco and alcohol without a licence are all offences that our agents can identify, and gather evidence of. We then compile a report allowing the council to take the appropriate action.

Health and Safety Breaches
EJM investigations can assist in carrying out enquiries to identify any health and safety breaches committed, either previously, or ongoing. Our experience detectives can oversee an inquiry, or we can simply lend support in a variety of capacities, from statement taking, surveillance, or if needed going undercover. With a vast network of investigators across the UK from a variety of backgrounds in civil, criminal and military investigation we can find someone to suit any tasking that you may require of us.
EJM investigations are happy to assist local councils on a one off basis, or negotiate a longer term agreement. Our private detectives are experienced and professional and as well as experts in various types of investigation, we can also supply highly experienced trained surveillance operatives, either individually or as part of a team.
If you feel EJM Investigations can assist you and wish to discuss things further, call us now on 01772 334700 for UK wide assistance.