EJM Investigations have specialist ex-police Private Investigators who are skilled in the necessary procedures to undergo an effective investigation on behalf of the defence.

Our detectives will review the prosecution case. We will endeavour to locate new evidence and witnesses. We will re-interview known witnesses. Also, due to our investigators knowledge of police procedure we are able to look for flaws in police evidence which is often enough to put a whole case in doubt. Sometimes our criminal defence detectives are able to identify other possible suspects. This in itself can be enough to provide reasonable doubt as to the guilt of the accused.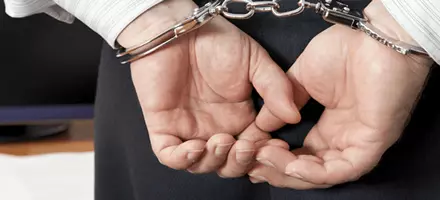 Private detectives can also help and be on the side of the accused as part of the criminal defence


In most instances our investigators are instructed by the criminal defence solicitor. We are normally asked to complete the leg work to fulfil the defence's case. This will include attended at the addresses of witnesses, and tracing the address if needed, in order to gather witness statements from people who may be able to provide evidence as to the accused's innocence. We may make local visits to ascertain any CCTV coverage. We often re-cover the prosecutions enquiries for two reasons. Firstly a fresh set of eyes can spot something missed in the original investigation, and secondly because the police often have the aim of a successful prosecution when gathering evidence and this can sometimes, albeit unintentional, lead to them being blind to evidence that goes against their case.

If you believe CCTV evidence may assist your defence case it is important to identify this as early as possible. All too often our private criminal defence investigators uncover potential CCTV coverage of an incident to find that so much time has passed the footage has been recorded over.

Another service our criminal defence private detectives offer is locus reports. That is, attending the location of the crime and gathering sketches and photographs. This gives the jury the benefit of knowing the scene, and can be fruitful in showing whether witness could of physically seen what they believed they did.

Remember, there are many cases of miscarriages of justice, the police are not perfect. As an independent detective agency we can review your case with a clear view which can often find the evidence to clear you and sometimes to locate the actual offender.

Once a trial is underway we can assist by tracking down non-attending witnesses and where necessary, use our highly trained Process servers to serve them with a summons. Our criminal defence investigators are called upon during a trial to assist the barristers in checking any new information that comes to light. Witnesses often had sudden recalls of memory and remember people being at a scene who so far haven't been implicated. These people then need to be traced and interviewed as they may have valuable evidence.
Cost
All private investigations vary in their complexity and requirements. No enquiry can ever be completed within a guaranteed budget. Any investigations undertaken for criminal defence purposes can usually be quoted on a fixed cost basis, for a fixed amount of work and any variations in requirements can usually be capped. As with any private investigation we will always closely liaise with the client to ensure the most cost effective solution. We offer staged investigations so if the client feels we are not progressing their case they don't need to commit to further investigation work.
For more information, please contact us on 01772 334700.