Bolton Private Investigators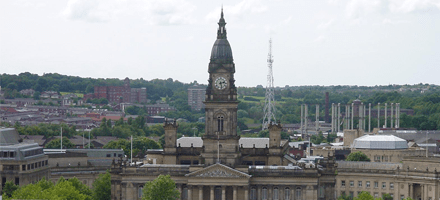 Process Server Bolton
EJM Investigations private detective agency has a number of skilled private investigators in Bolton working with a skilled process server team. This means we have the full range of expertise to deliver a top quality cost effective service to our clients.
We can supply a wide range of surveillance, vehicle tracking, debugging, process serving and other tasks to law firms, councils, commercial and private clients within and around Bolton.
We are able to assist in a wide range of tasks from same day process serving, to a full scale long term surveillance tasking. We build our reputation on offering the same compassion and high quality service to those merely seeking advice, as we do to our multinational clients. We work with clients closely to keep our charges down and explain our prices clearly so there are no hidden fees. It is our aim to work with clients achieving the best result at the smallest cost.
It matters not if your enquiry takes us South into Manchester, north into Lancashire, or East into Yorkshire, we have investigators and process servers in place to carry out you instructions quickly, legally and professionally, both in the Bolton area and across the UK.
All our private detectives and process servers work within the relevant laws using some of the latest equipment.
Case Study - Bolton

Meeting the potential client in a local pub we were given a story of how his wife had left him and fled to America with his daughter and severed contact. He had instructed a local solicitor to begin legal action to regain his contact. The solicitor had come back to him after getting quotes to trace his wife, which were all outside his budget, one nearly a 5 figure sum!
This was the first time we were asked to do a trace in the States but given the freedom of information in the US we didn't believe it should be so expensive. Within 24 hours we had made contact with some American counterparts and obtained a price much more within the clients budget. We also spoke to the clients solicitor to ensure his reasons for the trace were legitimate.
Once all this was done we instructed the US agent to go ahead and had the result for our client before the end of the week.
Case Study 2 - Bolton

We were asked to serve papers on a male who was particularly evasive. This was an injunction issued by his ex-partner. After a few unsuccessful attempts we sought help from the former partner. Despite promises to call back, she became as evasive as the person we needed to serve.
Normally we are restricted to 3 visits, strictly so when our fees are met by the LSC (previously Legal Aid). In this case we had a surveillance task in the locality so were able to throw in some extra attendances which we didn't charge for.
Our private detective, whilst waiting around one afternoon, spotted both the parties involved with the injunction, stood chatting on a footpath.. He quickly served the male who then turned to the female and stated, "you said you'd tell them not to serve me if I sorted the kids to school". Her embarrassment suggested it was true! All this was included in our report to the solicitor.

Contact EJM Investigations
Get in touch with our private detective agency for all Bolton located surveillance and process server requirements. We are waiting to take your call.
Other areas close to Bolton where we can provide our services include Horwich, Lostock, Farnworth, Kearsley, Belmont, Little Lever