Private Investigations in Blackburn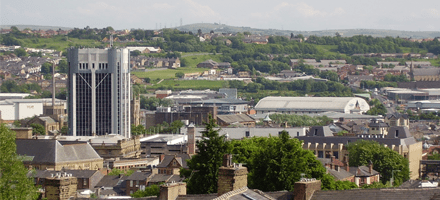 EJM Investigations have access to a wide network of Blackburn based private detectives and process servers skilled in various areas of surveillance, tracking, process serving and much more. Our detectives are familiar with the east Lancashire area and are able to operate there with utmost efficiency.
Contact us today and we will commit to finding the best solution for your problem.
It doesn't matter if you wish to have a cheating spouse put under surveillance in Blackburn city centre, or to have an elusive debtor traced around the country, It doesn't matter if you need an elusive respondent serving with court papers in the surrounding countryside or merely documents collect/delivered to the local County Court. We have private detectives and process servers on call 24/7 who will ensure you get the high quality of service you deserve.
We are able to work UK wide and use a mixture of traditional sources as well as up to date equipment. Our detectives undergo training to ensure any investigation they undertake is done within the law. Our ethical, cost effective methods ensure we have many Blackburn based clients who regularly come back for further help and advice.
Call us now for a free consultation to discuss your case and likely costs. We will aim to set up a bespoke investigation tailored to your needs.
Case Study - Blackburn

We were consulted by a local employer who had a member of staff off sick with a bad back. They had been given information the member of staff had been assisting a family member with a waste removal business. Despite a slow start to the surveillance, good information was gathered as to the nature of the employees moonlighting.
With a few weeks we had numerous lots of video showing the target doing a wide range of manual jobs, including, joinery, building and waste removal. Our evidence included 20 minutes of video showing the target unloading a van full of waste onto some empty land at the rear of an industrial park.
When confronted he insisted he did have a bad back, but offered his immediate resignation from work.
His former employer later passed our video evidence onto the local environmental health department to allow them to take action on the fly tipping.
Case Study 2 - Blackburn

When instructed to serve papers on a respondent it is quite often the case that the applicant has little good to say about the other party. Although we always act in the interest of our client, we always aim to serve papers in a friendly manner, and build a relationship with the respondent, to smooth out any future serves.
Asked to serve papers on a male in Blackburn, who we were informed was an "aggressive, drug taking psychopath with a hatred for anyone in authority" we approached the address with care. However the male we met was a pleasant, if very talkative chap. He requested that if we had any further papers to serve we rang him first to arrange it as he did not want to worry his mother or upset her by having people at the door.
We had to serve him a number of times and built up a familiarity. Our Process Server often sees the male in question in Blackburn, and he always has a hello for our agent, and lets us know that he keeps out of trouble.

Contact EJM Investigations
Speak to a experienced private detective in Blackburn to discuss the requirements which you have and we shall inform you of your options and costs for the hire of a private investigator and process servers.
Our Blackburn private detectives also serve the surrounding areas including Clitheroe, Darwen, Great Harwood, Rishton, Whalley, Salmesbury, Abbey Village