Corporate Surveillance
Covert Surveillance services provided by experienced Private Investigators can provide the necessary evidence a company needs in order to rid itself of problem employees. If you suspect one of your employees, a contractor or temporary person of acting illegally, or against your companies interests, if you want discrete proof of the individuals actions then EJM Investigations can help.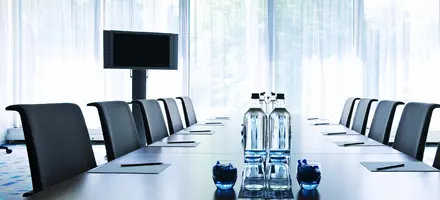 We provide a wide range of corporate and business surveillance services
Common areas where Corporate Surveillance services can provide solutions are:
Possible moonlighting

Suspected fraudulent sick leave

Suspected illegal activity

Company theft

Moonlighting and Competitors
If an employee is working for another company whilst in your employment then this could be in breach of their working terms or contract. Conversely there may be the addition of a conflict of interests between the two companies, or worst still, your employee could be passing on information from your company to their other employer (possibly a competitor); our private detective's surveillance services can provide evidential proof of this. More and more often we are instructed on cases where an employee is setting up business on their own, often in competition with their employer, and often poaching clients with whom they already have a working relationship.. By finding this out discreetly you can then take the relevant legal steps to protect your company from further damage.

Fraudulent Sick Leave
Our private investigators will look to prove evidentially that an employee has no reason not to be at work. Some people fake illness to achieve a bit of paid time off. Our private investigators will carry out surveillance on such individuals to see if they are really unable to return to work. Detective agencies have many examples of why people take sick leave fraudulently. Some spend the time at home/with family.. Some to carry out other employment for extra cash. Some do it to receive an income whilst they set up their own business, often in competition with their employer. You can be assured that our private detectives have the experience to obtain evidence of any of the above. Discretion in these cases is of the utmost importance, as, if the employee is genuinely unable to work, you wouldn't want to be seen as harassing them. Our approach ensures that initial enquiries are carried out tentatively so there is less chance of compromise.

Suspected Illegal Activity
If the person in question is involved in an illegal activity; if this is drugs, counterfeit goods, stolen property or theft, it could have an impact on your company or other employees, if they are not already involved. Our private detectives can provide discrete surveillance services to provide the evidence to stop this activity, and bring the person to justice. We are in a position to provide undercover operatives, where necessary, to work within your company.
Taking into account the sensitive nature of an internal investigation, EJM Investigations can instigate a discrete enquiry including gathering of intelligence on any suspects, carrying out surveillance where required. We would also carry out a discrete in-depth investigation to determine details of individuals when no suspects are known.
A private detective from EJM investigations will provide evidence for any legal proceedings, or, if the matter is dealt with internally our agent can attend when the employee is spoken to.
For more information, please contact us on 01772 334700.