Thanks to celebrities most people have heard of a "Pre-Nup" or pre-nuptial agreement. An agreement on what happens if things go wrong in the relationship. But what if there was a way to check before you got married, that everything was as it seems with your partner to be?
Thanks to EJM Investigations quality private detectives there is! A pre-nuptial investigation can uncover hidden secrets from your soon to be spouses past, or in some cases their present!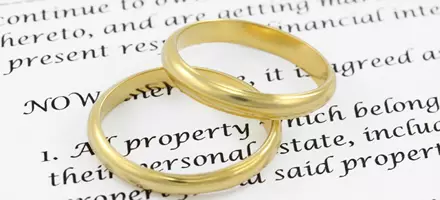 Does your pre-nuptial agreement holf up, is it even valid?
If you have questions about your partners past and are not getting answers directly, then our private investigators will be able to conduct background enquiries. By checking back through previous addresses we can gather intelligence on a person, and any previous misdemeanours. Our trained private detectives can conduct genealogical enquires to determine if your partner has dependants they haven't disclosed to you. Or previous marriages they may not have told you about. If such things where identified then detectives from our private investigation agency will be able to make enquiries to discreetly ascertain any reason they may have for hiding this information from you.
It may be the case that it is the present giving you cause for concern, and not the past. It's not uncommon to have doubts before getting wed, and if this is the case with you, it is possible you can employ EJM Private detective agency to assist you in checking all is as it should be. We are able to utilise a surveillance team to track the movements of your partner to be and ensure they are remaining faithful. We can carry out pre-nuptial surveillance on your partner for a few weeks prior to the wedding, or longer if your budget allows. This would give peace of mind that everything is as it appears.
Our private detectives can be deployed to conduct surveillance on stag and hen parties. We would have a detailed conversation with the client before the date to ascertain what is deemed acceptable behaviour on the night. Some people are accepting of more than others! We would then conduct our enquiries with the aim of catching any behaviour that exceeds the boundaries on film.
Sometimes it not a case of what might happen that casts doubts in the mind of the client, but what might have happened in the past. Whilst EJM Investigations don't personally carry out polygraph tests (Lie detectors) we are able to arrange a polygraph expert to attend and conduct the test. By coming to us to make the arrangements you get an assurance that you are using a tester who is reputable and honest after being tried and tested by ourselves on previous occasions, as well as not costing you more than going direct.
If you are interested in employing a private detective to conduct pre-nuptial enquiries anywhere in the UK then call EJM Investigations today on 01772 334700.