If you have an employee who regularly takes time off work either unauthorised, or sick leave, you may benefit from the assistance of EJM Investigations private detective agency. We are highly experienced in dealing with this type of investigation. Utilising our network of highly trained private detectives we can quickly deploy across the UK and assist in swiftly gathering any evidence of wrongdoing on behalf of the employee.
If an employee is legitimately claiming to be sick then this would be quickly established by our trained private investigators. However it often transpires that the employee is off for less than honest reasons.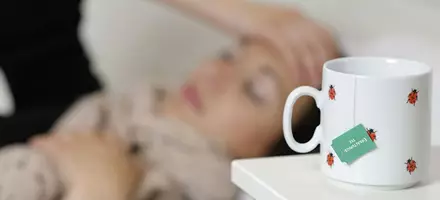 Valid sick leave or an unauthorised absence? Let us detect the validity of their statement
Moonlighting
It may be that the employee in question has another job that they haven't disclosed. EJM Investigations would conduct a period of surveillance which would show that this is the case. Further to that we would be able to identify the other employer, and the likely working hours. Our detectives would also show the employee in question isn't really ill.
When they discover a moonlighting employee, our private detectives often discover that the person in question is working for a direct competitor, and could be in breach of contract by sharing customer or client details. The sooner this is uncovered, the better, and with EJM Investigations you can be assured of a swift and efficient investigation.

Self-employment
In other cases our professional investigators have uncovered employees taking unauthorised time out of work to set up in self-employment, again this is usually in direct competition to their employer. Detectives from EJM investigations will use a period of surveillance to discover exactly what the employee is doing. Most employees who do this are either using company tools or equipment whilst they establish themselves, and buy their own, or they will be using their contacts to poach company clients. In some cases it has simply been a case of the employer drawing on sick pay to subsidise their income as they build their own client base. Either way, this is at the expense of the current employer, hence instruction EJM Investigations to carry out some professional surveillance of the employee can quickly prove to be cost effective.

False Injury Claims
Some unscrupulous employees will take time off work due to injuries they claim to have suffered at work. Not only can this lead to the expense of long term sick pay, shortage of staff, or the cost of replacement/temporary staff, but it could also be that the employee intends to submit an injury claim at a later date.
Utilising EJM Investigations private detective agency to conduct surveillance can quickly establish the legitimacy of any injury claim.
Whichever of the above reasons an employee is off sick, if they are doing it dishonestly, then they are doing it t the expense of the employer. Early intervention by a team of private detectives from EJM Investigations can minimise short term losses. And a high quality report, which is admissible in evidence, can be crucial to saving the employer money, should the rogue employee decide to chance his hand at a tribunal.