Process Serving and Private Investigation in Bury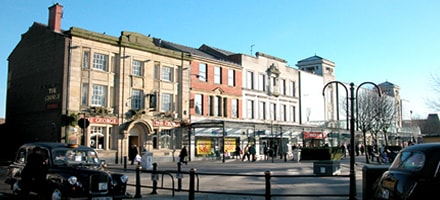 Private Investigator Bury
A dedicated local Bury private detective teams up with our process server to uncover the information you are seeking. Our private investigation agency in Bury are on call to investigate all your claims and deliver the truth. With the private investigation industry continuing to be unlicensed then it is important you employ a professional detective agency to assist you. We are fully compliant with Data Protection regulation. The owner of EJM Investigations is a full member of the World Association of Private Investigators giving you, the client, assurance that you are hiring a professional private detective, and not just someone who's a part tie detective wanting to earn a few quid!
We have over 10 years experience in all manner of investigative work including cheating partners, fraudulent sick leave, process serving and many more. Our investigators are thorough and are happy to exhaust every line of enquiry. We are often only limited by your budget. Investigation is more than just going out and gathering evidence. Professional private detectives will be able to collate that evidence in such a way as to allow its admission in court cases and tribunals.
As well as Bury our detectives and process servers are happy to carry out enquiries in the surrounding areas and where necessary are happy to allocate the case to a more local team member. Our process servers will handle all aspects of your case from document collection, tracing the respondent, serving the documents and finally making a statement of service.
All work carried out by any private detective from EJM Investigations is to the highest standards, ensuring any evidence gathered is court admissible where necessary. We aim to always be cost effective for the client. We explain all our charges so the are no nasty surprises or hidden fees. If a client is on a limited budget we will liaise closely ensuring the best result possible can be achieved.
Our process servers and private detectives are trained in all laws relevant to private investigation ensuring a fully professional service. Call today for a friendly consultation.
Case Study - Bury

We were contacted by a firm of Bury solicitors to personally serve a Divorce Petition on a husband on behalf of his wife. The papers had already been with a court bailiff who had attempted to service but failed to locate the respondent.
Upon receipt of instructions we made contact with the wife to gain information about the husband. We obtained a picture as well as alternative locations he may frequent around the Bury area.
The next step was to attend his address, we didn't get an answer at the door but local enquiries provided information of regular times he would return to the address. We attended 15 minutes prior to this time where, armed with vehicle details and a picture we quickly identified respondent as he returned, and served documents on him.
We then forwarded a sworn statement to the Bury firm of solicitors so the divorce proceedings could be continued. We succeeded in a little over 12 hours where a court bailiff had failed in 2 weeks.
Case Study 2 - Bury

Some cases are more difficult than others. And some are simple. When asked by a Bury firm to investigate why they had started losing clients to a rival firm. At a meeting with the client we were able to work out that 80% of the clients they had lost were dealing with one member of staff in particular.
A tracking device was fixed to his works vehicle and monitored. Over a few weeks we were able to show he had attended a fast food restaurant a number of times, despite it being away from his area of work.
We were then able to attend there the next time and photograph him meeting a male, who we subsequently followed back to the rival company. A discreet approach to a few of the lost clients was made and information came to us that the staff member in question had recommended the client seek a quote from the other firm.
A sting operation was set up and we were able to record the employee recommending our undercover agent us the other firm. When confronted the employee handed in his resignation, but never offered up an explanation for his behaviour

Contact EJM Investigations
If you need a case investigating within and around the Bury local area we can appoint a private detective to handle this for you. Our contact information can be found above at the top of this site or on our contact page.
We provide a range of detective services to the surrounding areas of Bury such ss Ramsbottom, Tottingham, Turton, Heywood, Prestwich, Radcliffe