Private Investigation in Wigan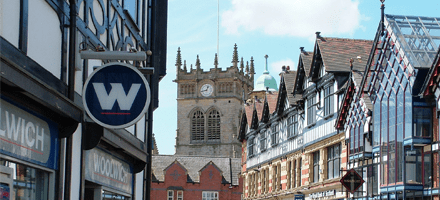 Process Server Wigan
EJM Investigations has put together a skilled and dedicated team of process servers and private detectives to handle all range of investigatory tasks as required by both our Wigan based clients and those across the rest of the UK.
It doesn't matter whether you need a process server in Pemberton or a surveillance operative in Standish. Our highly trained team of investigators and process servers are happy to provide all areas of expertise throughout the wider Wigan borough. We consult extensively with our clients to ensure the investigation follows the most cost effective lines of enquiry, and are quite happy to adjust the aim of the investigation as and when more evidence leads us to believe it necessary. Your dedicated case manager will monitor the enquiries, updating you as and when necessary and ensuring you know where your money is going.
Our expertise and experience has allowed us to establish a large client base including solicitors, local authorities, other detective agencies, employers and private individuals..
We work closely with our clients to ensure our detective agency provides a top level of investigative service to both law firms and private clients alike at prices that are affordable.. We try and work closely with clients to ensure our fees aren't restrictive in getting a good outcome.
Call us now for a free consultation and see what we can do to assist you.
Case Study - Wigan

Our client was convinced this would be a quick and easy job. Her husband would walk to a local bus stop, catch the bus into town and meet his bit on the side at a local pub. Against our advice she insisted it was a simple one-man assignment. Needless to say it wouldn't be.
Our private detective successfully followed the target to the bus stop, were after ten minutes he was picked up in a vehicle by a mystery woman. Without back-up in a vehicle our man could only watch them drive away before returning to inform the client. Despite no certainty of the same bus stop being used our client insisted on our agent waiting nearby in his vehicle a few days later. This time, however, luck was on our side. Our Wigan based private investigator was able to follow the target to a local country pub were evidence was gathered of an illicit relationship.
The client asked us to store, then later destroy the evidence, as, in the end, she decided not to confront her husband?!
Case Study 2 - Wigan

When carrying out process service it quickly becomes apparent whether a job is likely to be straightforward or not. Our detective made attendances at a number of Wigan addresses where we believed the respondent may be found. After exhausting those we spoke to his employer.
The response we received was enough to convince us the respondent had people willing to cover up for him. We then contacted the applicant, who told us the respondent was wanted on warrant by the local police.
We arranged a meeting with the officer in charge. This led to us being informed once he was arrested and we were able to attend the police station and serve him whilst he was in the cells.

Contact EJM Investigations
Please be sure to contact our Wigan private detective agency to discuss your requirements. EJM Investigations has a skilled team of people to be able to help you in any situation you require.
If you live nearby Wigan in areas such as Standish, Westhoughton, Orrell, Winstanley, Atherton, Leigh - we can still help you