Private Detective Agency in Southport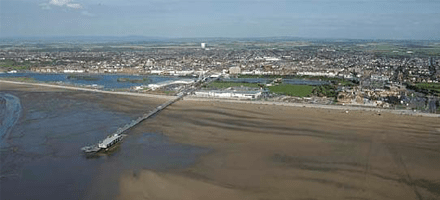 Private Investigator Southport
Our private detective agency in Southport works with a wide network of skilled process servers and private detective personnel to be able to effectively and efficiently carry out all tasks set upon us not only in Southport, but throughout the wider Sefton area, and where necessary elsewhere in the UK.
Our fees are set so prices wont change, wherever in the UK your investigation takes us.
Our detectives can carry out full scale surveillance operations, and are happy to carry out inquiries in Southport, Birkdale, Ainsdale, Ormskirk and beyond. Once completed the client will be provided with a full report, ensuring if evidence of wrong doing isn't found the client can have full peace of mind that nothing untoward is occurring.. Our detailed reports are backed by witness statements to be admissible in court where necessary.
Our commitment is always to getting the client the answers they need in the most cost effective way. If criminality is discovered we always advise you pass over to the police. We are able to provide video, photographic and documentary evidence where it is available.
We are able to carry out process serving for both law firms and private clients, often at short notice, throughout Southport, Merseyside and even the UK.
Our process servers and private investigators are fully trained in their area of expertise and any related equipment, and fully up to date with relevant laws. We keep in regular contact with the client ensuring you are fully aware of all happenings at every stage of you private investigation.
Contact us now and we will arrange a bespoke investigation to suit your budget.
Case Study - Southport

We were contacted by a local distribution firm, who, were suffering large losses of stock. They had a few ideas on how to proceed, but after looking at their setup it was decided the only opportunity to remove large amounts of stock from the site was overnight when the bosses were not in.
Static surveillance was carried out and quickly got the result. The night supervisor and an accomplice were leaving the site every hour with a bag of "goodies". These were hidden away in some bushes nearby. These ill gotten gains were then collected at the end of the shift and delivered to a nearby flat, before the two returned home.
The client wanted more evidence so instructed us a second night. The police were then involved and the two caught red handed the third night. Arrests were made, jobs were lost, and a significant amount of our clients stock was recovered from local addresses.
Case Study 2 - Southport

When instructed to serve legal documents on a respondent we are not always the first firm to attempt the job, nor are we always clearly instructed by the client. We were asked by a solicitor in Southport to serve documents on a female in the town.
Another Process server (who we later discovered worked part time as he was a builder full time) had unsuccessfully attempted the job. With the clients permission we spoke to him to get detail on what he had done as his report merely stated 3 attendances.
He had made no enquiries with neighbours, nor had he attended during normal working hours as he was too busy doing building work. The other thing he hadn't done was read the papers. They were actually issued against a company, although the covering letter was to an individual.
This gave our private detectives all the information they needed to make contact with the individual. They were given a simple choice of meeting us, or having the documents lefts at the registered office of the company. Not wanting her employees to be aware of the legal proceedings, the respondent agreed, albeit unenthusiastically, to meet our process server and accept the documents.

Contact EJM Investigations
Speak to a qualified private detective in Southport today to discuss how we are able to assist you in process serving, tracking, surveillance and more areas. Our Southport process server is on hand to help you with your case.
Some of the other areas nearby Southport that we offer our services to include: Banks, Ainsdale, Scarisbrick, Burscough, Tarleton, Formby