Private Investigator in Lancaster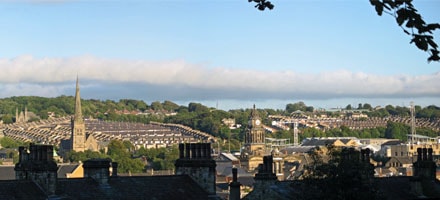 Private Investigator Lancaster
EJM Investigations is based in the heart of Lancashire with our head office just down the road from Lancaster. Our Lancaster based process servers and investigators are aptly placed to carry out a broad range of enquiries throughout, not only Lancaster, but Morecambe, Heysham and surrounding areas.
Our private detectives work closely with the client to ensure the cost of your investigation is not prohibitive. Our private investigators and Process servers are trained to offer the most cost effective solution in any enquiry, our efficiency meaning many enquiries are completed at a lesser cost than the client budgeted for.
We offer the following investigation services:
Our private investigators are trained to use a variety of methods to track down and locate missing persons. Whether it is a simple 'lost contact' enquiry, or a much more complicated evasive debtor, we have the tools to assist you in locating the person you wish to find. We go beyond basic online checks and are happy to make local enquiries.
The surveillance agents used at EJM Investigations are highly trained. Proper surveillance is much more complicated than just following someone, and that is how our expert detectives differ than the novices. All evidence is gathered legally and will stand up in court if necessary. Our agents attend court to give evidence when needed.
Our Lancaster based process servers are able to assist our clients in serving a full range of legal documents. Where necessary we will attend Lancaster court, and assist in getting papers issued. We are happy to accept instruction to serve evasive and violent respondents.
Fixed fee process serving

Same day process serving

Service of county court forms

Service of high court forms

Service of summons
EJM Investigations' Lancaster based process servers are even able to successfully serve respondents in the surrounding areas including Morecambe, Heysham, Carnforth and Garstang.
Our private detectives in Lancaster will assist you in proving your innocence. We will look for missed evidence, new witnesses and other information to disprove the prosecutions case. Should it be necessary our Lancaster process servers will even assist in summonsing witnesses to court.
Our Private investigators are willing to assist businesses in the Lancaster area to prove fraudulent sick leave, moonlighting and even theft from the workplace. If the employee is not based in the Lancaster area we will pass the job on to one of our national team of private detectives, at no extra charge to the client.
Not a job for a private detective or process server. Should you feel the need for a debugging service we would send our technical counter surveillance engineer to Lancaster to assist you.
Is your applicant really as qualified as they claim? Can the new major client really afford to pay you after you've done the job? Our private detectives will assist you in checking the background of businesses and individuals in the Lancaster area, across the UK and even internationally.
This list is not exhaustive. Due to the varying nature of private investigations and process serving we have put together a team of private detectives and process servers with a wide range of investigative skills. Call us in confidence to discuss your needs.. If we don't have the answer, we know where to find it.
Case Study - Lancaster

Our private detectives were contacted by a lady from the Heysham area. She was worried her husband was committing adultery. He worked in Lancaster and finished around 10pm, but rarely got home to Heysham before 3am. We started our observations outside his restaurant in Lancaster city centre. About an hour after closing time the target emerged wearing smart clothes (shirt and trousers) and made his way to a local pub. We followed the target around Lancaster until 2am. Although he didn't get up to anything untoward on this occasion we did notice (and get video evidence) that the target was not wearing his wedding ring. After he finished in town he went back to his restaurant were he changed back into his work clothes before going home.
Case Study 2 - Lancaster

Asked to serve papers on a respondent in Morecambe, we expected a quick job. However we got no response at the home address and had to make further enquiries. We were able to ascertain the person we were looking for was in Lancaster hospital.

Whilst walking in and serving the person seems nice and straightforward, there is one small detail to carry out first. That is to speak to the nurse in charge of the ward to a) confirm the person is well enough to be served, and b) to ensure they are in the right state of mind to understand what has been served.

This can be added to the statement of service, thus preventing any later accusations of improper service.
We also cover Heysham, Morecambe, Carnforth, Silverdale, Glasson Dock, Garstang, Halton and Kirkby Lonsdale.