Private Detective Agency in Burnley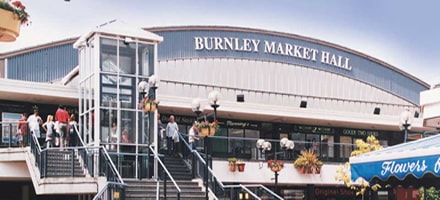 Private Investigator Burnley
EJM investigations' private detectives and process servers are able to assist both private and commercial clients, not only in Burnley but throughout Accrington, Oswaldtwistle, Nelson, Colne and the rest of East Lancashire. If necessary our investigators are even willing to assist UK wide! Our UK wide services are offered at no extra cost. This is thanks to our network of trained detectives, many of whom we have worked with for many years.
We offer fixed price process serving and are happy to provide the client with a breakdown of our charges. We are happy to work for a fixed fee, a set budget limit, or to a flexible budget which can be assessed and adjusted as the investigation progresses.
We have private detectives based in Burnley who assist with all enquiries from matrimonial surveillance, employee surveillance, background check and more, through both database checks and on the ground enquiries using the latest equipment.
We often assist solicitor firms with process serving and statement taking and are happy to offer these services to private clients also.
Our Burnley Process servers have good local knowledge to ensure prompt delivery of legal documents even on the most evasive respondents.
Whilst the cost of Private investigators can often be prohibitive, we pride ourselves on working closely with our clients to try and find a cost effective solution to their problems. Even those with small budgets will receive quality advice to help them move forward.
If you feel you need the benefit of a private detective why not call us now on 01772 334700 and speak to one of our agents to see if EJM Investigations can assist.
Case Study - Burnley

We were contacted by a client from Accrington who needed to prove his former partner was co-habiting, and not living in the former matrimonial home, which he wanted to sell. Unfortunately he did not know where she was staying only that she was never home when he passed the old house, but always there when he collected the young child at a weekend.
The first step was to establish the possible new address. Computer searches were no good as on paper she was still at the old address. It was down to Surveillance! We attended the address before the client went to collect his son. Shortly after that the target left her house. After a long day out, which took our Private detectives through Padiham, Whalley and Clitheroe, we eventually arrived at an address in Burnley. The target let herself in and we were confident this was the boyfriends address.
Over the next few weeks we gathered evidence of the target staying at the Burnley address.
Normally getting caught out on surveillance isn't good but in this case it sealed the job nicely. One of the neighbours became suspicious of our investigator and recruited the target to help confront him. When asked why it was any of her business what our man was doing the target replied (nice and clearly for the covert camera) "I live at that address".
2 months later our clients house was up for sale!
Case Study 2 - Burnley

Our process servers were asked to serve case files on a number of respondents across the Burnley area. We achieved service on around half the respondents before time for service expired.
Sometimes people just cant be found in time, particularly when there is a short deadline. Our process servers do more than just knock on doors though. At each attendance other enquiries were made which confirmed the people we wanted were still resident at the addresses.
Thanks to our process servers hard work and detailed statements the client was able to be granted the courts permission to serve the documents via the post.

Contact EJM Investigations
Our Burnley based Private detective agency can carry out a full range of investigative services including Surveillance, Tracing missing persons, process serving, criminal defence, debtor tracing, employee absenteeism, background checks and many more
We cover all of East Lancashire including Burnley, Accrington, Oswaldtwistle, Padiham , Whalley, Nelson, Colne & surrounding areas.