Stockport Private Detective Agency
EJM Investigations are able to assist with both private and commercial investigations as well as Process serving throughout the Stockport area, including, but not restricted to, Gatley, Heaton, Edgeley, Cheadle and Wilmslow. Our trained private detectives are also able to work across the Greater Manchester area including Rochdale, Oldham, Salford, Trafford and the Manchester city centre.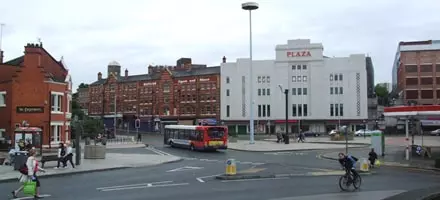 EJM Private Detectives in Stockport
EJM Investigations offer a full range of investigative services. We are able to assist employers and businesses. Staff on fraudulent sick leave? False injury claims from staff or the public? Bad debtors? These are just a small example of the numerous types of enquiries our private detective undertake on behalf of both small businesses and large multi-national corporations on a daily basis.
We regularly undertake both surveillance and process serving on a regular basis for local government authorities across the UK.
Our private detectives and process servers are retained by numerous law firms across the UK, mainly to assist with the service of legal documents, court orders and letters, but also to have our enquiry agents carry out enquiries on behalf of their clients.
We don't restrict ourselves to the corporate sector though! We regularly take instruction from private clients from across the UK. This is thanks to our growing reputation of having a full network of agents with a vast knowledge of investigation work. Our enquiry agents and process servers come from a variety of backgrounds including former police officers and armed forces personnel.
We don't use cheap novices, relying on the years of experience and training of agents who have a solid reputation for getting the job done.
Many people are worried when first instructing a private investigator as it is something they have never done before. At EJM Investigations we aim to make you feel comfortable from the very first contact. We discuss the client's needs in depth to tailor an investigation package to suit the budget available.
Case Study - Stockport

Our process servers were contacted by a Stockport based law firm to assist in the service of legal documents. The court Oder that needed serving by our process servers was on which carried a penal notice, therefore personal service was imperative, as well as guaranteeing the correct person was served. When we attended the Manchester address we were given our process server met with the Landlord, who informed us the respondent left a week earlier owing a considerable sum of money and leaving no forwarding address.
As our process servers have years of experience, the agent on this job knew that speaking with the neighbours may prove useful. He was able to find a neighbour who informed us the respondent was living with his new partner but refused to say where. He asked the neighbour to send a message asking the respondent to contact us which she did.
Our process server called back to speak with the neighbour later that day as he had received no call from the respondent. She informed him she had sent the message and that the respondent had replied saying (in rather impolite terms) that we should go away. Our agent then asked to see proof of this in order to be able to report back to our client. The neighbour was more than happy to show our agent the message. From this he was able to ascertain the respondent's partners name and Facebook profile picture.
Once we found the profile our missing persons tracing experts were able to locate an area, and ultimately an address for the respondent's partner. Within half an hour of attending the address the respondent was spotted and served by our process serving agent. 24 hours later the client was in receipt of our affidavit.
Case Study 2 - Stockport

One of our regular clients runs a delivery company. After an employee suffered a fall which didn't appear on the firms CCTV the company hired our private investigators to place the employee under surveillance as they suspect he hadn't sustained the shoulder injury he claimed. In some circumstances this type of surveillance enquiry can be a long drawn out affair. In this instance that wasn't to be the case.
Within a few hours of our private investigators being in position the subject was on the move. On the day in question our investigators obtained a large amount of video and photographic evidence proving the subject could drive, carry large amounts of shopping and undertake numerous tasks involving movement of his shoulder, with no indication of discomfort. This wasn't the end of the case however.
Thanks to our years of experience in the private investigation industry our private detectives advised the clients to sporadically carry out surveillance of the subject until the matter was resolve. This proved to be very cost effective as at a later date the employee issued a personal injury claim. (No, our process servers weren't instructed to serve the claim form on the company). The employee was now aware of the initial surveillance, as this was used as a basis for dismissal, and so his claim was based on the injury getting worse over the following months.
Thanks to the extra surveillance carried out by EJM Investigations private detectives this further claim was quickly shown to be spurious and the former employee dropped all action.

Contact EJM Investigations
Enlist the services of Manchester private detectives, commercial investigators and Process servers in the following areas from EJM Investigations:
| | | | |
| --- | --- | --- | --- |
| Rochdale | Salford | Oldham | Ashton-under-Lyne |
| Altrincham | Eccles | Cheadle | Wythenshaw |
| Wilmslow | Worsley | Heaton | Heald Green |
| Gatley | Adswood | Edgeley | Portwood |