Salford Private Investigator
EJM private detectives and process servers offer a full range of investigative services and Process serving solutions across Salford and the surrounding areas of Eccles, Swinton, Pendlebury, Walkden and Irlam.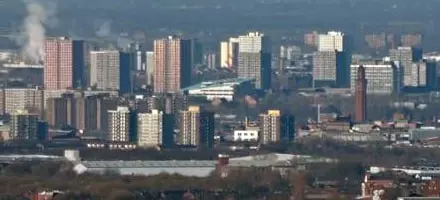 Private Detective Salford
Whether you're looking for a professional investigator, a private detective or an engineer trained in the detection of bugging equipment, you can trust EJM Investigations for private and corporate private investigation services in Salford and beyond, including Chadderton, Shaw and Crompton, Failsworth, Lees, Royton, Saddleworth.
Our expert investigators will provide detailed reports, proving your suspicions, or alternatively putting your mind at rest. This will be done in a way that is cost effective and legal, but even more importantly discreet.
Our discreet, affordable, reliable and professional private investigation and private detective services are the top choice for Salford residents and for those looking to track or trace others that might be living or working in Salford, and with our full UK coverage we also offer our services further afield.
Case Study - Salford

Our private detectives were contacted by a concerned mother from Salford. Her daughter spent the weekends at her fathers and there were concerns he was drinking, going out late and leaving the child with friends, or worse alone.

Over two days we deployed a team of surveillance experts, backed up by hi-tech tracking devices.

The father took his daughter to a number of play areas over the weekend. This was were our expertise had to show!

There is an obvious issue with taking photographs in a children's play area, however our professional approach, and highly trained detectives were able to capture plenty of photographs, without collateral intrusion on other users of the play areas.

The operation was a success. Not because our detectives caught the father doing wrong. He was a role model dad throughout the weekend. But, the success was measured in the catalogue of imagery we supplied to the mother, allowing her to be assured of her daughters safety.

Even though we had driven around most of Salford, and plotted up on the targets street for 2 days, the professional preparation of our private detectives ensured the job was completed without compromise.
Case Study 2 - Salford

We were contacted to serve a freezing Injunction on a number of directors who lived in the Salford area. This injunction prevented the disposal of assets before a pending court hearing.
Thanks to our expertise we were able to advise the client of the importance of serving all the directors simultaneously. If not, one could forewarn the others, who would then evade us. It was a case where an early start was necessary, with all the process servers taking up position at 6am.
At 7am all the directors were promptly served except one who's wife claimed he was away. We knew he wasn't and instructed the process server to hold position. By 8.30am the director came from his house and accepted service.

Contact EJM Investigations
If you live or work in Salford, or if you need us to track someone that you think can be found in Salford, then why not get in touch?
Our private detectives in Manchester will be happy to discuss your needs. Speak to a member of the EJM Investigation team if you'd like to know your options. We'll talk through pricing for any of our services, from process serving to debtor tracing and from criminal defence to matrimonial surveillance.