Oldham Private Investigator
Whether you're looking for a private investigator, a professional detective or a counter surveillance engineer , you can trust EJM Investigations for private and commercial private investigation services in Oldham and beyond, including Chadderton, Shaw and Crompton, Failsworth, Lees, Royton, Saddleworth.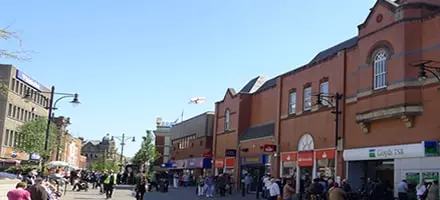 Private Detective Oldham
Our discreet, affordable, reliable and professional private investigation services are the top choice for Oldham residents and for those looking to track or trace others that might be living or working in Oldham, and with our full UK coverage we also offer our services further afield. If the area you want isn't listed please call and discuss with us your needs.
The best private investigators work within the law to bring you information, evidence and proof whether you're in need of professional surveillance or evidence that your spouse is being unfaithful. By doing this we can ensure all evidence can be submitted in any future court hearing. EJM offers:
Surveillance

General investigation

Process serving

Vehicle tracking

Debugging

Pre-sue reporting
If the service you require isn't listed contact us now to find out what we can do for you.
Prices for our services are agreed in advance so that you're not left with an unexpected bill once we've finished gathering evidence. We can work a set amount of hours, or simply report back when budget limits are reached, giving you the option of extending the budget, or finishing the investigation You can trust us to provide Oldham private investigation services at a reasonable price for individuals, businesses and solicitors.
The best Manchester private investigator services are subtle and discreet, which is why we only provide the most reliable and effective investigators for jobs of any shape or size. Our private detectives and Process Servers work quickly and efficiently without making themselves obvious and will maintain your privacy and confidentiality throughout every step of the process. This ensures that if your suspicions are unfounded you wont be left in the embarrassing position of having to explain yourself.
Case Study - Oldham

Our private detectives were approached by a small partnership in the Oldham area. One of the partners had concerns his business associate was trying to rip him off. A sudden increase in business expenditure and expense claims was not linked to any increase in business. His partner was also out of the office a lot.
Our detectives decided to put the target under surveillance on a day his diary showed him to be out of the office for "meeting with potential client". Especially as there was no secrecy in who clients were it seemed strange this one had no name.
On the day our investigators tailed the target into Manchester city centre. There he met a female for lunch before the two of them went back to a hotel. They emerged a few hours later before heading to a local pub where they were photographed having a drink and cuddling up in a quiet corner. After this they were followed to a city centre car park where, after a very intimate kiss goodbye, they parted company.
Sure enough a few days later the expenses of the day were added to the business account.
The target was confronted and admitted an extra-marital affair, which was no business of our clients, though he did ensure all unfairly claimed expenses were repaid, and there were no more missed days work!
Case Study 2 - Oldham

When asked to serve papers it is usually pointed out to us whether we are likely to be met with aggression. Similarly we soon know upon arrival at a premises if there are nasty dogs around. When serving papers on a rural residence outside of Oldham, our process server was certainly not expecting this encounter.
Having spoken to the respondent on an intercom at the gate, our process server was asked to wait, whilst the person came down the drive to accept service. It was a warm day, so rather than sit in his car, he perched himself on a fence to enjoy the fresh air.
Hearing someone approach behind him he turned expecting to find the person he was serving papers on. Instead he was confronted by a 6' Emu, which proceeded to spit on him. His terrified reaction was witnessed by the respondent, who found much amusement in it.

Process Server Oldham
Private detectives at EJM Investigations are also experienced process servers. We are able to offer prompt and efficient service of all legal documents. We are regularly instructed by law firms and local authority clients to assist in process serving on difficult and evasive respondents. If you or your client is legal aid funded then we can prepare our invoice accordingly. Alternatively we are happy to accept process serving instructions on a fixed fee basis. We can offer discounted prices for law firms who are instructing us in bulk, and provide some of the most competitive rates around. We are also happy to accept process serving instructions from individuals and businesses directly. Process Servers acting on behalf of EJM Private detective agency are regularly dispatched across the UK at short notice. In many cases we are able to effect same day process serving, and we don't charge extra for the privilege!
We can serve documents issued from the county court, high court, solicitors letters or any other document were proof of service is needed. We will provide a statement of service or Affidavit as required. In most cases we attempt delivery of the documents within 24 hours of receipt. If you wish to instruct a process server in Oldham contact us on 0161 706 0135.

Contact EJM Investigations
Speak to us at EJM Investigations for private investigator, detective and private eye services in Oldham and throughout the wider area. We'll be happy to speak with you whether you're ready to go ahead or would simply like to know if our service is right for you.
Fill in our contact form, send us an email or give us a call. An EJM investigator will be happy to tell you more about the services that we offer.