Process Serving and Enquiry Agents in Widnes
Businesses, Law firms, Solicitors and individuals in Widnes, who require any of the services supplied by private investigators and process servers, can hire EJM Investigations. We service the Widnes area thanks to our national network of trained personnel in Cheshire. As members of the World Association of Private Investigators, you can be assured of a quality private detective service when you hire EJM Investigations. We are fully insured and compliant with GDPR.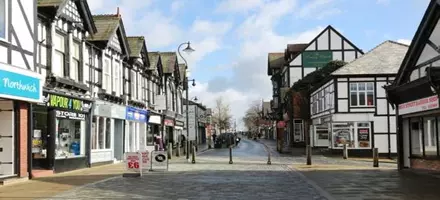 Widnes private detective agency
Typical examples of the services we supply to solicitors in the Widnes area are Process Serving, statement taking, tracin missing person and general enquiries.
For businesses we assist with issues involving employees, process serving and enquiries around evasive debtors.
Individuals contact EJM Investigations for assistance with tracing people, matrimonial surveillance and enquiries such as tracking down rogue traders.
Hiring a private investigator can be a daunting task for individuals, but here at EJM Investigations we are used to dealing with the public in many different scenarios, so you can trust we've probably heard it before and will quickly put your mind at rest with our calm reassuring approach.
Case Study - Widnes

EJM Investigations were approached by a business in the Widnes area with concerns over the behaviour of an employee. The employee in question only worked limited hours in the office and spent the rest of the day visiting sites in Hale, Runcorn, Frodsham and then into Chester. Due to a comment from one of the site based employees the management became concerned the employee was not spending the time he claimed on sites and going home early, at the company's expense. Surveillance operatives contracted by EJM Investigations were able to follow the employee during his work day, or in this case, as it turned out, half day.
Followed by our team of agents the employee was seen to attend all sites but did not spend more than 5 minutes at any location. On some sites he merely said a quick hello at the gate office and left. Not long after lunch time the employee was followed back to his home address. Other than a quick walk to his local shop he spent the afternoon at home. When questioned by management the employee insisted he spent the required time at all sites stating that he remembered the particular day in question as he was held up, and finished late. When presented with our damning evidence his lies turned to apologies and excuses.
Case Study 2 - Widnes

A law firm from Widnes contacted EJM Investigations looking to hire us to process serve a number of freezing injunctions. Our process servers were experienced enough to know that simultaneous service of all respondents can be key in successfully serving such papers. This prevents any respondent being forewarned and moving assets prior to being served. An early attendance was made by numerous process servers, at all addresses which were in and around the Widnes area.
All papers were served on each and every respondent within. Once served private detectives from EJM Investigations were tasked with monitoring a business premises and reporting on anyone attempting to remove assets.
Call us today on 0151 662 0039.
Areas around Widnes which we cover include Liverpool, Hale, Bold Heath, Great Sankey and Runcorn.