Private Detectives in Northwich
Although not based in Northwich, Cheshire, EJM Investigations do have a team of agents around the UK, including in and around the Northwich area. Our Private Investigators and Process Servers are committed to assisting all our clients, which range from big businesses to small sole traders, and law firms to private individuals. Trading since 2003 we are experienced in running small investigations, large investigations and expedient service of court papers. Many of our agents have been working in the industry for longer than that, and many have backgrounds in the military, the police and other investigative areas.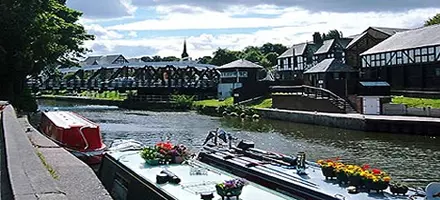 Northwich private detective agency
c
EJM Investigations case management means your enquiry will be dealt with swiftly and efficiently. We are experienced in all aspects of general investigations work. This includes surveillance for matrimonial purposes, employment reasons or in fraudulent injury claim cases. We are able to trace missing persons. Runaways, evasive debtors & long lost friends are just a selection of the reasons we have successfully located people over the years.
For solicitors our hard working Process Servers regularly serve important legal documents, time sensitive documents and most importantly, legal papers which the court instructs must be personally served on the respondent. We have agents across the UK, not just in Northwich meaning it does not matter where any respondent lives, we can have them served as a matter of urgency. Other services we regularly supply for solicitors in Northwich are statement taking, assisting with criminal defence investigations and undertaking local enquiries on behalf of the solicitor's clients.
We have assisted all sizes of businesses across various sectors over the years. They come to us with problems which have included employee moonlighting, fraudulent sick leave, theft from the workplace and much more. If you run a business in the Northwich area and need assistance feel free to ask for a quote.
Private individuals from Northwich contact us to assist in many different matters. EJM Investigations will always do our best to assist whether it is a little advice or a drawn out investigative enquiry.
Process Servers based near Northwich also assist clients who choose not to instruct a solicitor, so if you are dealing with matters that require delivery of court documents you can come to us directly, and our Process servers will assist.
Case Study - Northwich

The majority of Process Serves carried out by EJM Investigations are swift and straightforward. Some people get angry about being served legal documents, some are happy to receive them and get the court hearings progressed. Our process servers were instructed by a Northwich law firm to serve papers on an individual in a remote property near Whitegate. We were warned this individual could be very threatening and to take care.
On getting to the location the process server we appointed could not find the exact address and stopped to ask a local dog walker for help. By pure coincidence this was the person our process server needed to deliver the documents to. Once served the individual laughed and said "I thought you'd have the police with you, don't you know I have a reputation" for violence". Our process server likes to think this respondent was a nice guy who played up to a reputation, but he's still relieved he managed the serve in a more public place than the respondent's address.
Case Study 2 - Northwich

EJM Investigations were contacted by a lady from Northwich, wanting some surveillance done on her husband. His movements had changed from going out Friday and Saturday nights and getting a taxi home, to choosing to drive and sleep at a friend's house and returning home late on a Sunday, despite the friend living relatively local. She had heard on the grapevine that this friend was abroad, yet her husband still intended to stay out.
Our surveillance team was sent out to the home address early Friday evening. The husband was followed out of Northwich and into Chester, The complete opposite direction to where the friend lived. He met another male at a pub, where they enjoyed a pint together. The subject then continued alone and was seen entering an address not far from the pub. Once the lights went out and our detectives were satisfied everyone was asleep we left the area. Our professional surveillance team returned to the area the next day and were able to observe the subject spending the day out with an unknown female, and 2 children. Once our surveillance team were instructed to stand down by the client we made discreet enquiries at the Chester address. The information we got was that the subject lived there with his partner and 2 children and worked away during the week.
Needless to say this was a very distressing time for all parties involved, but if it wasn't for the expertise of EJM Investigation's private detectives, our client might not have known the truth for a lot longer!
If you are based in or around Northwich, or anywhere else in the UK, call EJM Investigations today and see how our detectives and process servers can help.
Areas near Northwich we can cover include Comberbach, Pickmere, Davenham, Hartford, Moulton, Weaverham and Cuddington.