Process Servers and Private Detectives in Crewe
If you are based in Crewe, or the surrounding areas such as Nantwich, Willaston, Shavington or Haslington and need the services of either a professional private investigator, or an experienced process server, then call EJM Investigations today on 0151 662 0039.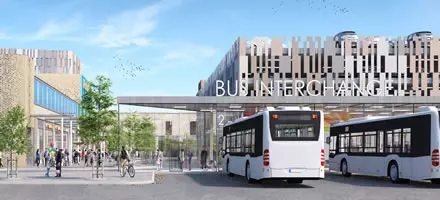 Crewe private detective agency
EJM Investigations is a professional private detective agency based in Preston, Lancashire, who offer a full range of investigative services across the UK. Whatever part of Crewe, Cheshire you are in we will be able to assist you. All investigations can be priced in a way that is bespoke, to suit your requirements. We are able to offer fixed fees for some work such as process serving, and tracing missing persons.
Our process servers have years of experience in serving a full range of legal papers in an efficient, safe and legally compliant manner. Our fixed fee process serving covers most of the UK.
We have assisted clients such as solicitors, businesses that are both small & local as well as national enterprises. We also help private clients.
As members of the World association of Private Investigators you can rest assured you are hiring a professional company to assist with your enquiry. We are also insured for professional indemnity, public liability and our employers insurance covers any freelancers or sub-contractors.
We assist with general enquiries, tracing missing persons, serving legal documents, and our experienced surveillance operatives have helped gather evidence of cheating partners, fraudulent claimants and misbehaving employees.
Case Study - Crewe

Process servers from EJM Investigations were asked to assist a Crewe based solicitor with service of legal documents on an evasive individual in the Crewe locality. We made an initial attendance in the evening and were told the respondent was not home. We were told to call back the next day. Our process server noted that a vehicle on the drive had a private plate which could belong to the respondent. Upon making his attendance the next day there was no vehicle present. A young female answered the door and told the process server that the respondent was no longer in Crewe, and had actually moved away.
The process server moved away from the address and parked up to fill in his paperwork, when the respondent drove past in the car noted previously. The process server returned to the address and managed to effect service before the respondent got into the address. A complaint was later put in to the solicitors in Crewe, that as his daughter had told us he had moved away, our process server should not have returned to the address to serve him. This had apparently caused his adult daughter embarrassment at being caught out lying.
Case Study 2 - Crewe

Our private detective team were contacted by a female in the Crewe area. Her former partner had contact with their child on a Friday night and Saturday. She had concerns that he had other people staying at his property, against the agreement made in court. EJM Investigations deployed a surveillance team to cover the relevant days and times over the course of a few weeks. During the time our investigators were not aware of any other people visiting the property other than an elderly neighbour, who only stopped by for a chat in the front garden. Once we were quite satisfied nothing untoward was going on we submitted a report to the client.
The report had plenty of pictures to prove our attendance and give the client peace of mind we would not have missed anyone going to the address. Our private detectives in Crewe showed that a successful result isn't always proving the clients worries to be right.
Contact our head office on 01772 334700 and we will allocate your case in a swift and timely manner.
Private detectives and process servers from EJM Investigations are happy to help in the following localities to Crewe: Nantwich, Willaston, Worleston, Sandbach, Radway Green, Alsager and more.