Enquiry Agents and Process Serving in Runcorn
If you live, work or have connections in the Runcorn area, and need the assistance of a Private detective agency or Process servers then contact the professional investigation team at EJM Investigations.We are highly experienced in all fields of investigative enquiries and process serving. Over the many years EJM investigations have been trading we can boast working for clients such as solicitors, Local Government offices, Councils and national enterprises. We also have many individuals who we assist on both a local and national basis.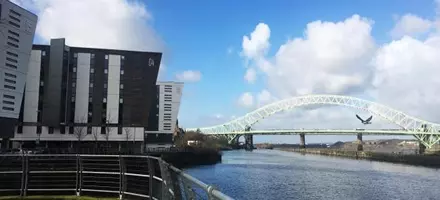 Runcorn private detective agency
EJM Investigations offer a full range of investigative services including surveillance, missing persons, statement taking, process serving and general enquiries. All our work is completed in an ethical and legal manner, and therefore admissible as court evidence, should that be necessary.
The process servers who cover Runcorn are experienced and able to serve all manner of court papers issued, from County Court up to High Court, and from civil matters to criminal. We are well versed in all formats of certificates of service and affidavits. Our process servers are happy to assist legal firms in the Runcorn area with service of legal documents on a national basis, even when respondents are particularly evasive.
Our head office in Preston, Lancashire is where we manage all our cases, but EJM Investigations has a national network of experienced detectives and process servers to call upon, enabling us to deploy a local agent to assist you.
EJM Investigations have also assisted clients on an international basis.
Case Study - Runcorn

EJM Investigations were approached by a company in the Runcorn area to supply a surveillance team in order to assist with a problem they had. An employee with a restrictive covenant in their contract had handed in notice and was currently on Gardening Leave. There was a suspicion this employee was going to work for a local competitor and was already poaching clients. Our discreet surveillance operatives were deployed to watch the employee and see what he was doing. After a slow start the subject eventually left home. They were followed through Frodsham into Ellesmere Port. Our highly trained surveillance team followed the subject to a local public house. Over the course of the next few hours he met with 3 different people all of whom had a business like appearance. All the meetings were logged. At the last meeting the subject left at the same time as the other party.
The decision was made to follow the unknown person, rather than the subject, to identify if they were indeed linked to businesses who were clients of our client. This person was followed back to an office premises. Our investigators were able to ID this person, and subsequently, through online research, the other 2 people met by the subject. All 3 worked at board level in companies who were purchasers from our client, and 1 of those companies later switched to a competitor, the same competitor it was believed the subject was joining. Once our investigators handed the report and pictures to our client they were able to take relevant legal action.
Case Study 2 - Runcorn

A call was made to the office of EJM Investigations regarding service of legal documents in the Runcorn area. There were 2 sets of paperwork to serve, one on a company office in Runcorn, and one on an individual linked to the company, who lived in Frodsham. Our client informed us that the other parties were initially co-operative but the individual respondent had become more difficult to deal with. Despite having contact details they asked us not to contact him for fear he would evade service. Our process servers knew that the service on the company office was always going to be straightforward, as the company could not evade service.
Therefore they attended the Frodsham address first. The respondent was not home but the neighbours were helpful in identifying times when he left and returned to the address. A process server attended again shortly before the respondent was due home and successfully served him before he had alighted from his car. The company office was then served within the next hour.
If you require assistance from a private detective or process server in Runcorn Contact us today on 0151 662 0039.
Areas near Runcorn we also cover include Widnes, Daresbury, Sutton Weaver and Frodsham.