Warrington Private Detective For All Matter Of Cases
EJM Investigations offers a full service in and around Warrington. Our trained professional investigators and process servers are capable of assisting you with any legal enquiry. We fully utilise local agents in and around Lancashire, Manchester, Merseyside and Cheshire. This allows a vast amount of local knowledge to assist in any enquiries we make on your behalf.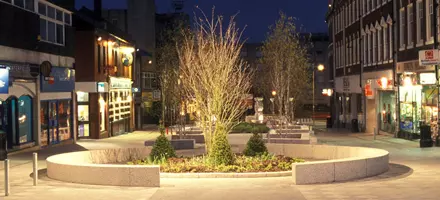 Warrington private detective agency
A lot of people only think of cheating partners and matrimonial surveillance as being the role of a private detective. EJM Investigations are very happy assisting you in such matters in the Warrington area, but we are also capable much more. Our trained surveillance operatives can conduct discreet surveillance for many reasons. Employers based in the Warrington area may wish to watch staff members who are off work and on sick fraudulently, solicitors from Warrington may require a local process server to deliver urgent legal documents, which we can do on a local and national scale, or someone may just wish to try and trace an old friend. Whatever your requirements EJM Investigations can assist you whether the investigation begins in Warrington, or anywhere else in the UK.
EJM Investigations currently has offices based in Liverpool, Manchester and Preston, Lancashire, but our agents are based in and around the areas they serve. This means we can deploy an investigator or Process server to a task very quickly and efficiently.
We don't sell our services based on cheap prices or special offers, although we conduct basic trace enquires on a no trace, no fee basis. Our pricing is competitive and by ensuring we put a bespoke plan of action in place for your investigation, we are able to keep end costs down.
Case Study - Warrington

When a factory in Warrington suspected one of it's workers to be stealing products they contacted EJM Investigations to assist. After a meeting with management it was agreed to conduct some discrete surveillance on the individual suspected. The suspected thief was a shift supervisor and it was noted he left the grounds of the businesses on foot every time he took a break. He did not live locally, and there was no local amenities open. We were able to deploy an agent close by to monitor what he did when he left site. During the night each time he left site he was seen to removed items concealed within his clothing and hide them in some nearby shrubbery. At 6am when he finished shift he collected his nights takings in his vehicle, and returned home.
Further investigation by EJM Investigations' private detectives led us to an ebay account through which the subject was selling his stolen items. We bought an item and opted for collection. We were able to covertly film the employee and wrap us the case. When confronted by his employer about the items on the ebay account he admitted what he had done, so the employer chose not need to disclose the use of a private investigator in this case, and deal with the matter internally.
Case Study 2 - Warrington

EJM Investigations were approached by a law firm who needed and injunction and notice of hearing serving on an individual as a matter of urgency. We had a matter of hours to collect the papers from Warrington town centre, and get them served on an individual in Grappenhall.
We were warned the individual was involved in an incident involving machetes, and would be likely to be extremely violent. Fortunately our process servers are used to dealing with such matters, and taking relevant precautions we were able to serve the papers quickly and safely. It's not always easy dealing with potentially volatile people, but by using experienced process servers you can minimise any risks, as EJM Investigations prove time and again.
Our client list includes Solicitors, Local Councils, SMEs and private individuals. We don't consider any job to be too large or too small.
If you live in Warrington, Lymm, Winwick, Croft, Birchwood or any of the local villages and require help from a Private detective agency then contact EJM Investigations on 0151 662 0039 today.