Private Detectives in Wallasey
When looking to employ a private detective in the Wallasey area, most people would probably make google their first place to look. But what would you actually look for.
"Best private detective" is one term that trends, but can you afford the best? Or can you guarantee that a company claiming to be the best actually is?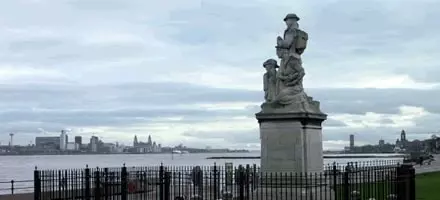 Private detective serving the Wallasey area of Merseyside
Another popular term is "cheap Private detective". But you will have heard numerous phrases such as "Pay less, pay twice" or "if you think a professional is expensive, wait until you hire an amateur."
With EJM Investigations you can go some way to addressing both these requirements. Are highly trained private detectives are some of the best around. We have a network of agents we have used time and again, ensuring anyone we work with is known to be reputable. We ever clam to be cheap, but we will work closely with a client to find an affordable, cost effective solution that is hopefully within a client's budget.
EJM Investigations assist numerous client types including law firms, private clients and businesses from small locals, all the way up to multinationals. Our services range from private matrimonial surveillance, process serving and tracing missing person to criminal defence investigations, fraud investigations and statement taking.
Case Study - Wallasey

Process servers from EJM Investigations were tasked with assisting a Wallasey based solicitor is serving an Order to attend court on an individual in the local area. Upon attending the address given it was apparent the subject had recently left the property, and as per usual, no forwarding address was given. We managed to speak to the client and obtain the address of the family home of the respondent.
Our process server spoke with the respondents father, who would only say his son had moved out of the area and was now in the Derbyshire region. EJM Investigations used its people tracing facilities and manged to find the subjects new address. Due to our well connected network of agents we were able to email the documents to the nearest agent to the respondent and have the papers served that night. All completed within 48 hours of receiving the initial instruction.
Case Study 2 - Wallasey

Usually in cases of suspected bugging, the first thing a client will tell the private detectives from EJM Investigations is "this will probably sound weird". Rest assured that we deal with stuff each day outside the "norm" so we never prejudge. One such client in the Wallasey area contacted us as she believed her house was bugged by a former partner. The client did not have the budget for a full technical counter surveillance sweep, (Which is carried out by a specially trained engineer, not a detective) but was desperate for help.
As our detectives are familiar with many bugging devices, and as the former partner had little money to purchase any sophisticated equipment, it was agreed we would do a basic search of the common places a bug would be placed. Speaking to the lady it was apparent much of the information fed back came from her late night phone conversations with a new partner, which were taken in her bedroom. It didn't take long to discover a voice recorder behind the wardrobe. This meant that someone had access to place and recover the recorder.
The lady already suspected her sons friend of having involvement and so a trap was set. At his next visit the recording device was produced and her suspicions of her former partners involvement were raised. We had one of our private detectives wait nearby, and it wasn't long before the young lad left in quite a hurry. He was followed to a nearby pub where he met the former partner. The ensuing conversation made it quite clear of his involvent, all covertly recorded by our private detective.
We are not limited to the Wallasey area. Currently we have administrative offices in Liverpool and Manchester as well as our main site in Preston. This allows us full coverage of the north west, and thanks to our networks we can also assist across the uk, and if needed internationally.
Private investigation is often seen as a shady line of work, but you can rest assured that EJM investigations reputation is a glowing one with great reviews across the internet. Our membership of the World Association of Private Investigations just further enhances our profile.
If you require the services of a private detective or process server in Wallasey, Leasowe, Hoylake, West Kirby, Frankby, Greasby or anywhere nationwide then you should call EJM Investigations on 0151 662 0039 and speak for FREE to one of our private detectives.