Private Detective Formby
If you require a private detective, commercial investigator or a process server in the Formby area then EJM Investigations would be the best private detective agency to contact. Based in the northwest with a head office in Preston, we are able to serve Formby and the surrounding Liverpool area from either the Preston office, or our Liverpool one.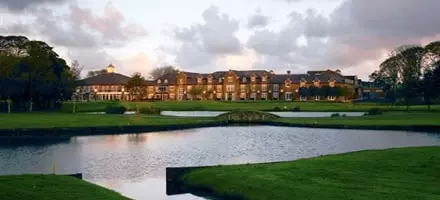 Private detective Formby
As well as a number of great testimonials from private clients, solicitors and even other private detective agencies we are members of the World Association of Private Investigators, offering assurances to our clients that we are a capable agency with trained private detectives.
You probably won't find us listed under cheap private detectives as that isn't how we work. We charge a fair price and tailor our investigations to ensure we can be competitive, whilst avoiding offering a sub-standard service.
We offer all the services associated with private investigators such as matrimonial surveillance, process serving, tracing missing people and fraudulent insurance claims. We also offer less thought of services, such as witness statement taking, criminal defence investigations and assisting communities blighted by anti-social behaviour and crime.
Case Study - Formby

EJM Investigations Liverpool based office was contacted by a detective agency from the south. They had papers to serve on a respondent in Formby, and the regular process server had been unable to effect service. The client had decided to authorised a period of surveillance and hopefully catch the respondent leaving the address. As the regular process server was now well known to the occupants, EJM Investigations was given the job.
It took a few days, but eventually the process serve from EJM Investigations was able to intercept the respondent leaving the property, and duly serve the court Order on him. The detective agency from the south was impressed enough with our service to use us in areas od Lancashire and Manchester that the regular process server didn't already cover.
Case Study 2 - Formby

Our private detectives were contacted by a law firm in the Formby area to assist a client of theirs, who felt her soon to be ex-husband had assets not disclosed in the divorce proceedings. The husband was a builder and self-employed, and during the marriage had earned a good living, but suddenly claimed to be struggling for work. A short period of surveillance was done to identify any current jobs he was working on. This was repeated again a number of times over a few month. We also carried out an asset search which linked him to a number of properties around Liverpool. Ownership searches identified that he had previously owned 3 properties (all recently sold) and currently had another 2 up for sale.
When the matter was next in court this information was used to show the judge the subject had money from 3 house sales that wasn't accounted for in the bank accounts disclosed, and that he was working more hours than previously claimed. This led the judge to order disclosure of further bank accounts in the subject's name. Significant monetary assets were uncovered allowing our client to get herself a much improved settlement offer. Needless to say the value was much more that the fees we'd charged her, meaning she had received a good return on her investment in us.
The law firm which had recommended us the her were so impressed they gave us additional referrals, as well as now using EJM Investigations as their preferred process servers.
The nature of investigation work means that a case will often lead to many parts of the country. Thanks to over 10 years of trading, EJM Investigations has a nationwide network of highly skilled private detectives with various backgrounds, offering us access to a wealth of knowledge, to assist our clients.
If you need a private detective in Formby, Hightown, Crosby, Aughton, or anywhere in the UK, contact us today on 0151 662 0039 for a FREE telephone consultation.