Private Detective in Birkenhead
Most people have little or no experience in instructing private investigators. The lack of licensing in the UK means you may be hiring an ex-MI5 agent, an ex-police detective, or you may just as easily be hiring an individual who's training consists of watching back to back episodes of Columbo.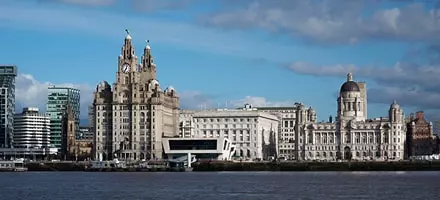 Private detectives for Birkenhead
If you live in Birkenhead, or the wider Liverpool and Merseyside area, then you can be assured of a quality service by approaching EJM Investigations. Our private detectives and process servers have years of experience in many fields. We have numerous reviews placed on a variety of directory websites, and thanks to our memberships including the World Association of Private Detectives, and the UK Private Investigators Network, amongst others you can be assured that we are also highly regarded within the industry.
Our agents are able to assist a wide range of clientele with a seemingly infinite variety of assignments and cases. Whether it is a simple delivery of a legal document to a company office, known as process serving, or a much more complex criminal defence investigation, the stereotypical "cheating partner" investigation or tracking down an elusive debtor, EJM investigations are able to assist quickly, efficiently and always in a manner that is cost effective.
All investigations taken on are ultimately overseen by the owner of the business ensuring all clients an equal level of service.
Our vast range of clients include local government, law firms, local businesses, international corporations and private individuals. We undertake and entire catalogue of investigations as well as process serving, de-bugging and statement taking.
We boast clients across the UK as well as in Europe and even the U.S. and Cananda.
Should you feel the need to instruct a private investigator or process server in Birkenhead, Wallasey, Liverpool, Hoylake, Kirby, Greasby or Bebington call us now for an initial free phone consultation on 0151 662 0039.
Case Study - Birkenhead

We were instructed by a Birkenhead solicitor representing a gentleman accused of some serious offences involving violence and weapons. This gentleman insisted he was innocent and elsewhere on the night in question. After speaking to one of our private investigators at length, and allowing us to take a detailed statement from him, we put our detectives to work.
By making local enquiries and retracing the defendant's steps we were able to identify numerous witnesses that could place the defendant at other locations on the date in question. Our detectives did get a small amount of luck, as significant time had passed before we were instructed, but luckily the police had attended many of the locations nearer the time, allowing the night in question to be more memorable for the witnesses.
Our criminal defence detectives then took detailed witness statements from the people they spoke to, to build up an alibi for the defendant. Unfortunately due to the timescale, any opportunities to obtain CCTV showing the defendant in other locations, were missed, as relevant footage was deleted after 6 months.
All the statements and witness details were then passed onto the defendant's solicitor to assist him in putting a case together for the trial.
Case Study 2 - Birkenhead

We were instructed by a Liverpool law firm to effect service of a non-molestation order on a male in the Birkenhead area. Process servers from EJM Investigations were able to make an attendance at the respondents address within 24 hours. There was no response at the respondent's door, and given the poor state of the property our Liverpool based process server did not believe anyone to be living at the property. By making local enquiries our agent was able to ascertain the respondent had left a couple of months prior.
At this point our detective then attended at the applicants address. Invariably in cases such as this the applicant is a former partner of the respondent and usually knows the best places to locate them. Our process server found out that the respondent was facing criminal charges for an assault on the applicant, and so was on bail. The applicant assisted our investigator in liaising with the police and obtaining the date the respondent was to answer bail, and at which police station.
Our process server simply attended the relevant station on the day in question and effected service of the order there.
Like many other private investigation agencies, EJM Investigations are also capable of carrying out process serving. There are many types of court documents that must be delivered to the respondent following a strict set of rules. The affidavit or statement provided by the process server must also be done to strict guidelines. The highly experienced process servers used by us ensure that service of any documents is carried out swiftly and professionally. Our trained process servers in Birkenhead have years of experience in dealing with evasive and even aggressive respondents. We are able to offer a number of fee options including a fixed fee service and the option of working within the pricing structure set out by the Legal Services Commission (Legal aid).

By instructing a process server from an established private detective agency you have the option of quickly initiating trace enquiries should the person to be served have moved. There may also be times when surveillance needs to be conducted around service of papers, such as proving the breach of an injunction, or gathering evidence of anti-social behaviour. These are all areas that private detectives from EJM Investigations in Birkenhead can assist with.