Private Detective Agency Skelmersdale
For people looking to instruct a professional private investigator in the Skelmersdale area, there is no better choice than EJM investigations. We have offices in Preston and Liverpool placing us perfectly to be able to assist with enquiries in Skelmersdale and the surrounding areas of Up Holland, Bickerstaffe, Lathom and Ormskirk.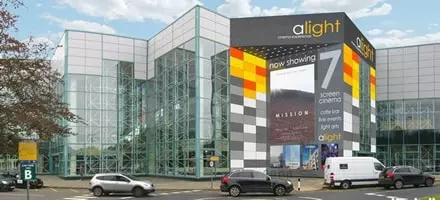 The concourse in Skelmersdale - Private Detetive serving the areas witin and nearby
Boasting years of experience in both the fields of Private investigation and process serving we are well equipped to deal with all nature of problems. We have a nationwide network of detectives from backgrounds including the police and armed forces, who we can call upon to provide assistance any time we require it.
We work for numerous law firms carrying out a range of investigative services including process serving, witness tracing and statement taking. We have undertaken instruction from local councils for both process serving and surveillance taskings. Local businesses often call upon us to assist with problem employees, whether it be internal theft, fraudulent sick leave, or exaggerated claims for injuries at work.
Case Study - Skelmersdale

We were approached by a gentleman from Skelmersdale who believed his wife was having an affair. She went out to a friend's house twice a week, and despite him having discreetly checked her car was at this address he still had doubts.
On the first evening of surveillance our private detective followed the subject to the friend's house in Ormskirk. After a brief conversation with the friend she was then picked up by an unknown male in another car. Our private detective then followed them to another address which they entered together, hand in hand. They stayed at this address for a number of hours, during which time we were able to confirm the name of the owner, who was also the sole occupant.
Later that evening they left the address together, and were followed by our investigator back to the Ormskirk address where, our man was able to obtain some footage of the pair being quite affectionate before parting ways.
Case Study 2 - Skelmersdale

EJM Investigations was contacted by a firm of solicitors in the Liverpool area to assist in serving legal documents on a respondent in Skelmersdale. It is common practise to speak with the applicant in these cases as they often have a lot of information about the respondent to ensure our process servers are able to attend at the right times to effect service of the documents swiftly.
Our process server was able to obtain a photograph and vehicle details for the man he was trying to serve. After a couple of attendances we had still not had any luck serving the person, but that was to change. After fuelling up at a local petrol station our process server was lucky enough to see the respondent also getting fuel. Not one to miss an opportunity, and much to the respondents surprise, service of the County court papers was done there and then on the forecourt.
Of course, like all other detective agencies in the UK we also work for the general public carrying out the stereotypical "cheating partner" matrimonial surveillance. As well as assisting in tracing debtors, missing friends and relatives and problems with antisocial behaviour.
We are ready to take your call and assist in any manner of private or corporate detective work you require. Call us today on 0151 662 0039 and speak to a member of our team so we can analyse your needs and discuss what the best approach would be.